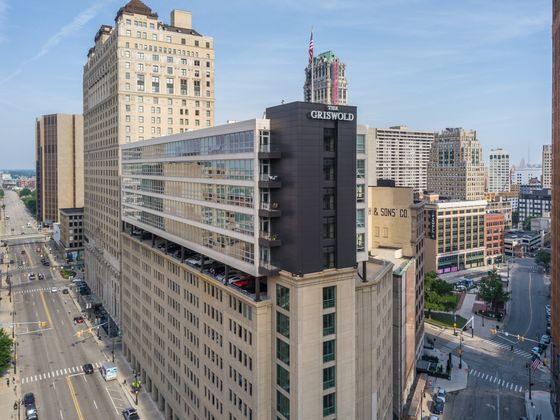 1117 Griswold Street
Detroit,
MI
48226
phone:
(313) 752-3100
fax:

(313) 752-3101
Send us an email
BEAUTIFUL LUXURY APARTMENTS IN THE HEART OF DOWNTOWN DETROIT

A historic district in Downtown Detroit MI, Capitol Park housed the first State Capitol Building. The triangularly shaped park which anchors this neighborhood is bordered by State, Griswold, and Shelby Streets. The park is home to the bronze of Michigan's first governor, Stevens T. Mason, completed by Albert Weinert. This burgeoning neighborhood is flanked by historical buildings and a growing assortment of dining, entertainment and boutique shops.

Present day Capitol Park is now an energetic neighborhood in Downtown Detroit. While living at The Griswold Capitol Park luxury apartments, you will be walking distance to Campus Martius Park, Grand Circus Park, and the Little Caesar's Arena. Fine dining, great shopping, musical and theatre venues, festivals and sporting events will all be at your fingertips.